Marina Chamber Invitation
January 25 @ 8:00 am

-

5:00 pm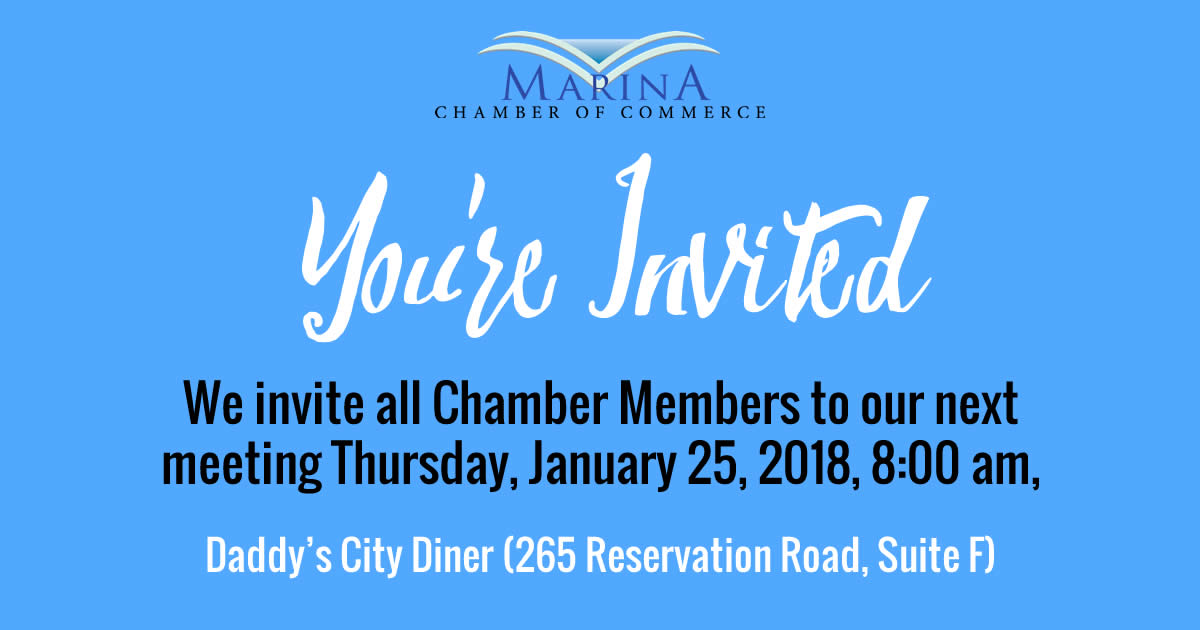 By the end of 2017 the Chamber now consists of 60+ Members and six Board Members.
We strive to be visible seeking active Member participation that would allow for future events. There are many ideas to be implemented, but we need your help—you who have a vested interest in Marina and its commerce. Although located in the greater Monterey County, Marina itself is small and exceptional.
We are seeking volunteers to assist with our goals and to meet the unique challenges of our community. We believe that teaming together we can grow stronger and be a vital influence in our community.
Attend Our Next Board Meeting
We invite all Chamber Members to our next meeting Thursday, January 25, 2018, 8:00 am, Daddy's City Diner (265 Reservation Road, Suite F). Let us hear your ideas of how the Chamber can better represent your business and our community.
If unable to attend, please feel free to send your comments to info@marinacamber.com.
WITH HEARTFELT THANKS AND GRATITUDE WE APPRECIATE YOUR MEMBERSHIP AND INTEREST IN THE GROWTH OF THE MARINA CHAMBER OF COMMERCE.