SpectorDance x Monterey Bay Moves Community Mixer
October 18, 2019 @ 5:30 pm

-

7:30 pm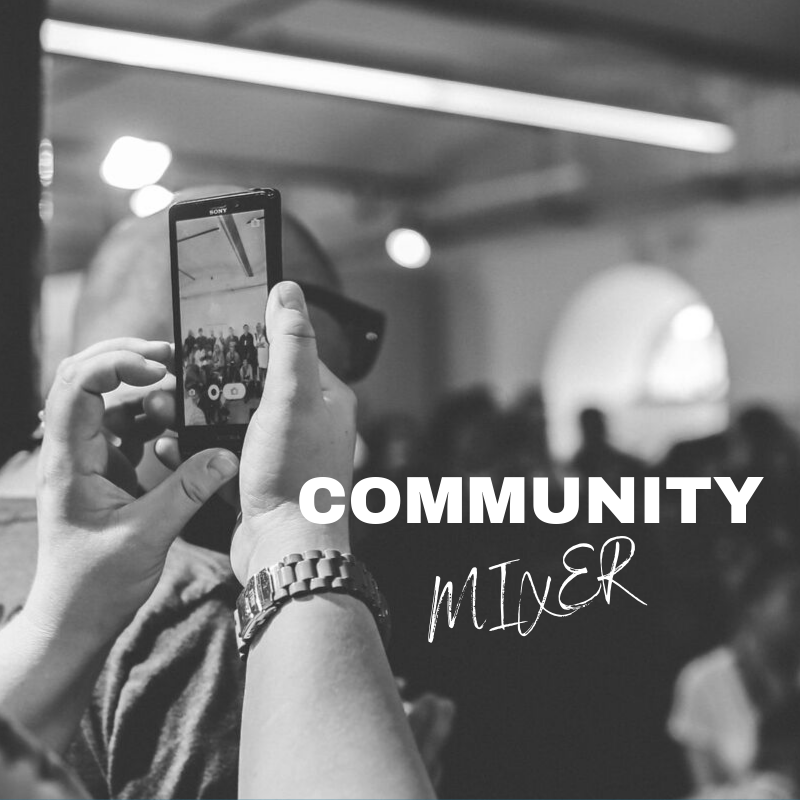 SpectorDance and Monterey Bay Moves Community Mixer
This community wouldn't be the same without the creative flair and involvement of the team at SpectorDance Studio who have been providing Marina with state of the art classes and performances since 1997. Along with the Marina Chamber of Commerce, they partnered up with the newly established Marina business, Monterey Bay Moves, for a community mixer this October.
Join us on Friday October 18th, for an evening of "moves" with two beloved local businesses. Simply show up, mingle, drink, eat a few snacks and enjoy the performances and demos put together by our hosts.
Come meet the lovely people behind your local businesses, ask them questions, make suggestions, and support their efforts to continue making Marina an amazing place to live.
Join us between 5:30pm and 7:30pm (stop in any time).
PLEASE RSVP WITH THE FORM AT THE BOTTOM OF THIS PAGE.
Don't miss this special event!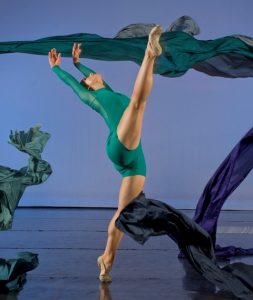 Not only will there be great company, door prizes, lights snacks and drinks, but SpectorDance's Youth Company will be performing. Monterey Bay Moves will also premiere its first promotional video clip featuring our beautiful town of Marina with local residents, parks and businesses.
Mixers are a great way to build up our community, make new friends, and make time to connect with old friends. Please note that this is a family-friendly event. We look forward to seeing you!
Door Prizes
2 SpectorDance Certificates – 1 class/week for 4 weeks
2 Monterey Bay Moves Certificates (value $100 each)
Beautifully designed Marina Mugs, Bags and Totes from the Marina Chamber of Commerce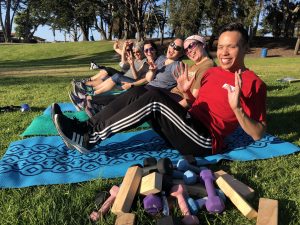 SpectorDance was founded in 1997 with the mission to provide excellence in dance training and performance for all our community members. We accomplish this by offering a wide variety of dance-based activities that connect diverse artists and audiences, bridging disciplines through collaboration and celebrating the power of dance to inform and inspire. The vision is to utilize dance as a vehicle to nurture ​creativity, expand community, and fuel the human spirit.

Born out of the idea of a freshly immigrated Canadian who is passionate about physical activity and the outdoors, Monterey Bay Moves is your local fitness service provider. Influenced by her own Canadian experience of fitness, Monterey Bay Moves' founder engineered her services to be both close to the community and its surrounding nature. With her creative flair and her desire to get involved in her new hometown of Marina, Elizabeth is bringing the workout to those who need it and developing a concept of unique outdoor training programs. She wants Monterey Bay Moves' fitness services and solutions to allow her community to be healthy, active, and thrive.
#meetmeinmarina
If you are on Instagram, be sure to follow us at our brand new Instagram account @marinachamberofcommerce and be sure to use the hashtag #meetmeinmarina when posting anything about Marina.
We have adding an Instagram feed to our homepage so that we can all celebrate all the wonderful things in this community together. In addition, it will help to share with the world, what we all love best about Marina.
RSVP
[caldera_form id="CF5d937a16925d8″]