Looking for ways to support local businesses while staying at home?
Marina local businesses & front-line organizations need us now more than ever during this shelter-in-place!
The Marina Chamber of Commerce has joined together with a number of local businesses to create a new campaign called Gift Cards for Good.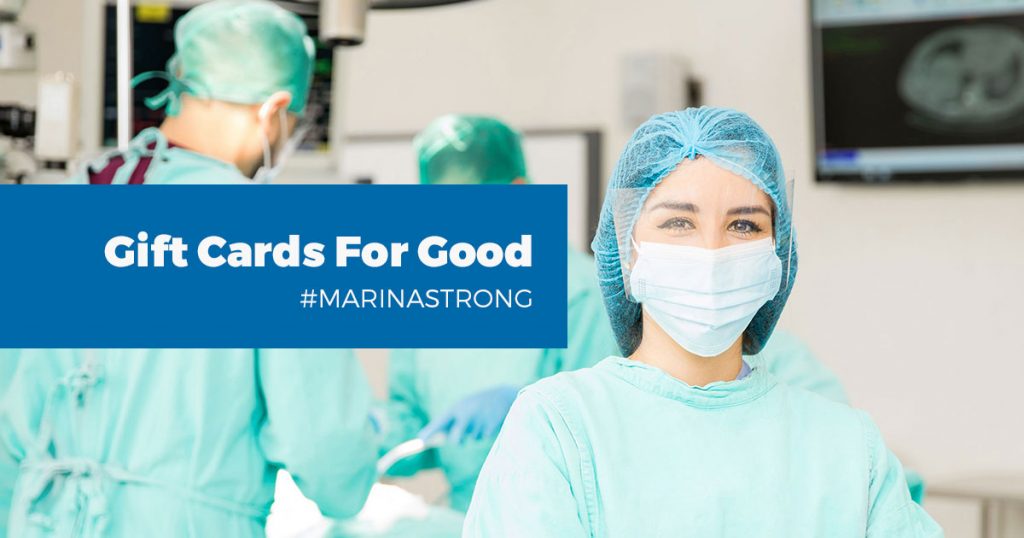 This campaign page is set up for you to find out which of your local favorite businesses is selling gift cards so that you can help support them without actually being there in person.
And, since so many of you have expressed interest in how you can help front-line organizations, we have reached out to a few here in the Monterey County that are accepting donated gift cards and certificates. We have listed these front-line organizations, and listed them on the same page to make it easier for you to donate.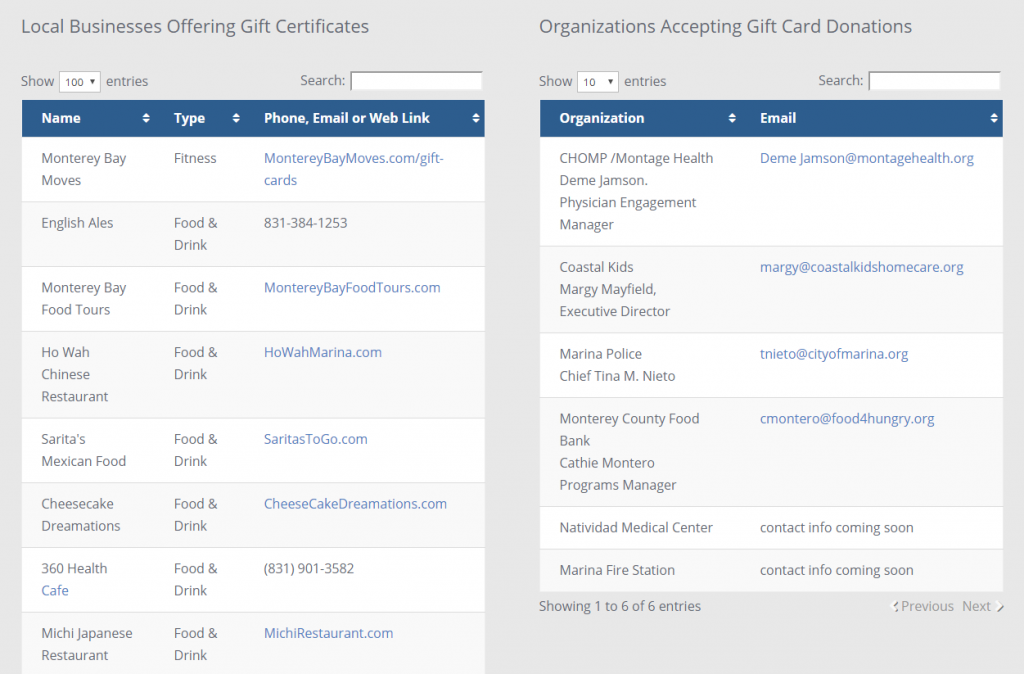 Since there are no boundaries for COVID-19, there should be no boundaries to participate in this "support local businesses" 
Are you a local business interested in participating in this campaign?
For those local businesses interested in being added to the gift card vendor list, please visit this page for more information.
For those local businesses interested in learning how to sell gift cards, please visit this page for more information.
The following two tabs change content below.
Geno is the Owner of Monterey Premier (Website, SEO & Digital Marketing Services), former Chair of the Marina Chamber of Commerce and Creator of the Marina Community Facebook Group currently at over 3.6K members. He is passionate about Jesus, family, and building community.
Latest posts by Geno Quiroz (see all)