Adventure Guide
download the pdf brochure
What's Happening in Marina
Here is some of the latest Marina news and announcements. Be sure to check back often or sign up to our mailing list to stay current on what's happening in Marina.
Upon graduating from California State University, Monterey Bay (CSUMB) in 2019, I obtained much more just a degree. I formed relationships that will last a lifetime, acquired skills that will equip me for the road ahead, and experienced highs and lows that shaped me...
Monterey Bay is a beautiful coastal vacation spot boasting shell-white sand beaches formed by coastal bluffs and one of the world's most perfect climates. Monterey Bay continues to be a favorite destination of guests from all over the world.
Below you will find a list of events coming up in Marina and in the greater Monterey Bay areas.
Helping Businesses Thrive
The Marina Chamber of Commerce is dedicated to helping businesses thrive here. We understand and appreciate the positive impact that successful growing businesses have on our community.
Mission: We are a vital economic resource for Marina and we encourage your participation. Learn how we can grow together. Let us know what we can do for you and what you wish to do as a local business leader. We look forward to further enriching discussion
Marina Chamber Of Commerce
Each quarter we highlight one of our local members.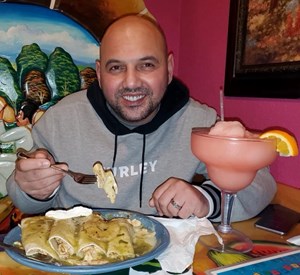 The Marina Chamber of Commerce Mourns The Loss Of An Esteemed Community Member. Marcel Antoine Nader, 36, of Junction City, KS, formerly of Marina, California, left his earthly vessel March 25, 2020. A private burial at Highland Cemetery of Junction City is to take...
read more