Thanksgiving is only 2 weeks away. Red globes, wreaths and decorations are everywhere… You think of beautiful lights, pies in the oven, carols, home-baked presents… The Holidays are upon us. 
As a matter of fact, they have already been out since the late October (I made it a point of mentioning to my husband each time we entered Target that Halloween hadn't passed yet when they started their Holidays displays). 
How does that make you feel? Happy? Excited? Nervous? Stressed out?
If you're anything like the 40 million Americans who struggle with anxiety, the Holidays isn't all joy, fun and cheers.
What is there not to love about the Holidays?
The thing is you are probably feeling like this: 
You want this year to be filled with fun, get time for yourself, your friends and family and you don't want to feel bad about your healthy habits going out the window. You're kind of excited about this special time of year.

The reality is that the Holiday period also comes with its set of challenges and stressful situations that make the end of the year not so enjoyable, like:
The interminable build up that starts in October… while we're still celebrating Halloween

Shopping in crowded malls filled with grumpy and fellow stressed out customers

Cooking a meal/baking dessert for the next day's potluck after a long day of work when you just want to snuggle in your blanket and drink hot cocoa

Going to Target, trying to find a specific item for your special someone, not finding it and leaving the store with a basket full of stuff you didn't know you needed

Going to bed extra late for the office Christmas party and having to wake up early for work the next day

Traveling to visit family, getting stuck in traffic, in an airport or being stuck in your in-laws basement and sleeping in a pull-out couch

Listening to your uncle's conspiracy theories, political rants, and how things were so much better back in the days

Catching your aunt Gemma's cold, spreading it to your entire family and getting better just in time to get back to work

Stepping on the scale on January 1st and realizing your metabolism isn't exactly as efficient as it used to be…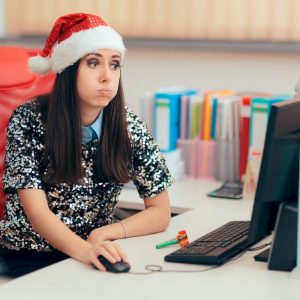 With so much going on, December can feel overwhelming, to say the least. 
As a fitness trainer and coach, I am very aware of ambivalent feelings and emotions people experience around this time of year. In November, there isn't a day I don't hear someone mention how they're anticipating the Holiday season to be difficult, stressful, and make them feel out of control when they've been doing well on my programs.
While there is no magic recipe to make the Holidays perfect and amazing from beginning to end, there are way you can improve your experience.
Here is our list of things you can do to stay healthy
this month, both physically AND mentally.
1. Keep it simple
When it comes to finding the perfect present or recipe. Try to keep things simple. When it comes to information and opportunities during the holidays, we get more thrown at us than ever before. Events, parties, dinners and occasions to celebrate are everywhere. If we aren't careful, we can find ourselves darting around after every potential purchase, idea, or event that flies onto our radar. This month, recognize that good is the enemy of great. Choose what matters to you and relentlessly stick to it. Delete and decline what doesn't fit. Filter, filter, filter. It will help you stay sane, appreciate what really matters, and have fun.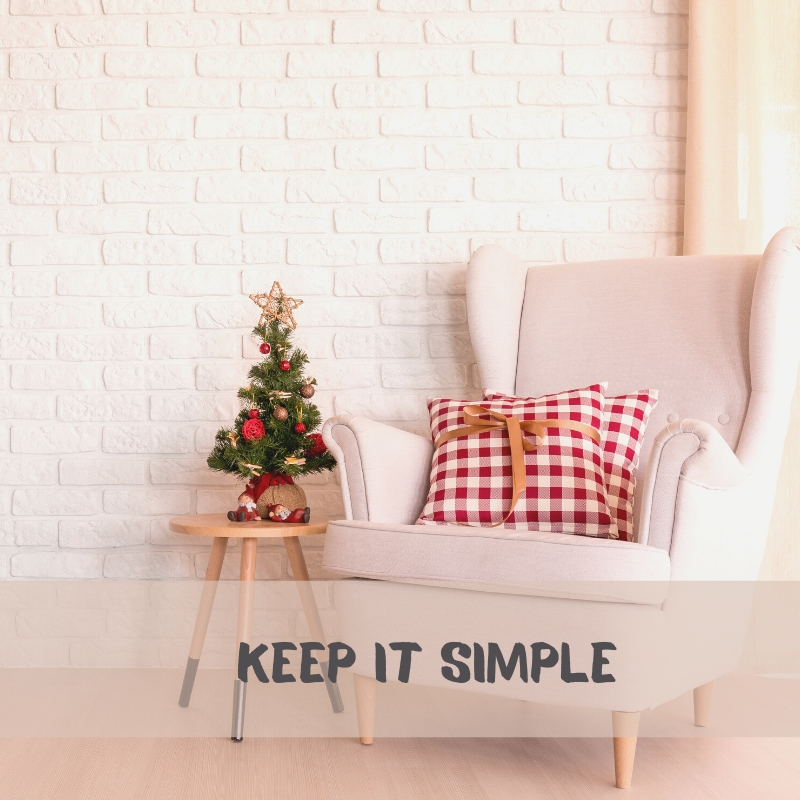 2. Find an Accountability Partner
Schedule workouts, lunch or morning walks with a friend who won't bail on you! It's crucial that you both hold each other accountable. Plan different routes, try going on 2 short walks on the same day instead of skipping on a longer one. Get together after work and do squats, lunges and planks for 20 minutes in the parking lot! You will look silly, but you will have a great time and feel good that you stayed on track. You have kids and can't find even a minute to yourself? Organize a park play date with a neighborhood parent and use the play structure to complete your workout. Don't know what to do at the park? Schedule a quick programming session with your local coach who will create a customized routine you can complete each time you go to the park with the little ones!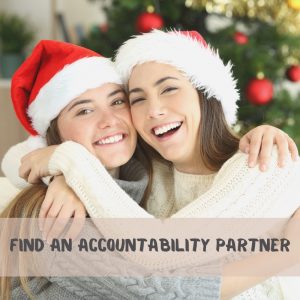 3. Eat and Drink Mindfully
Eat as many colorful fruits and veggies as you want! Fill up on that delicious winter squash, citrus fruits, cranberries and all things fresh! Drink as much water as you want, make it fizzy, lemony, gingery or add in cucumber for a change. Don't deprive yourself of a meal in the middle of the day because you know you will eat lots for dinner. The worst thing you can do is arrive at the party and feel ravenous. Make sure you pace yourself and eat throughout the day, just like you would on any other day. Sure, go for the treats and savor them, mindfully! Avoid grazing mindlessly all afternoon.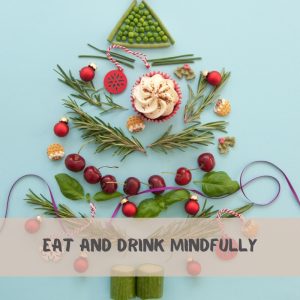 4. Wash Your Hands Often
One thing that sucks about the Winter time is getting sick. And who loves getting sick during the Holidays? Not me! By the way, spending time outside when it's cold will not make you sick. The reason we "catch" colds in the Winter is because we spend more time indoors and are therefore in constant contact with bacteria that can make us sick. This coming month, you will be shaking hands, touching food and hanging out with lots of people with varying levels of hygiene… Make sure you wash your hands often and keep the microbes away!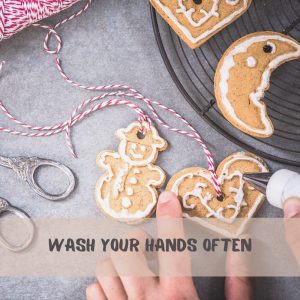 5. Get Plenty of Sleep
 When your body gets random rest periods for an entire month, your hormones are out of sync and you may experience more cravings, mood changes and feel sluggish for no reason. Skip the afternoon latte and get a herbal tea instead or go for a walk if you need an energy boost. Not only will getting a full night's sleep improve your mood and energy for the next day, but it decreases your chances of getting sick. Make sure you stick to your sleep routine as much as possible throughout the month.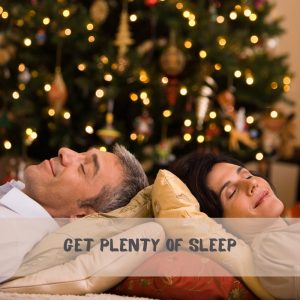 6. Let Go and Outsource!
Hey, you don't have to be perfect this month. You don't have to bake lavender infused French macaron on a Tuesday night to show off your skills to the team (actually, bringing macarons on a random February day will have a much better surprise effect!). If you can order, cater or have a retired neighbor prepare some or most of your Christmas dinner in exchange for money, then you not only create jobs, but you also get to enjoy yourself more. Get your menu ready ahead of time, call your local stores and shops and see if they can accommodate your needs. If you know you will have a hard time motivating yourself to workout in your garage on a cold December morning before heading to the office, consider getting an online coach who can create a plan for you and keep you accountable. You can't outsource your workout, but you can have someone take care of the planning, scheduling and keeping track of your progress. One less thing to worry about!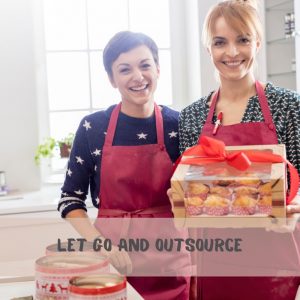 7. Make Moderation Your Mantra
I understand you love Christmas cookies. They may remind you of a happy childhood memory and bring you joy! That's great! What's not so great is having a stomachache from eating 10 cookies. There will be multiple occasions for you to eat sweet and savory Holidays snacks this month. Remind yourself that you can have them, enjoy them and leave some for later. I find that the B.A.S.I.C.S. mindful eating system works really well when I see a huge plate of my favorite food. (We are hosting a mindful eating workshop for those of us who struggle with food during the holidays… check out our December 1st event here).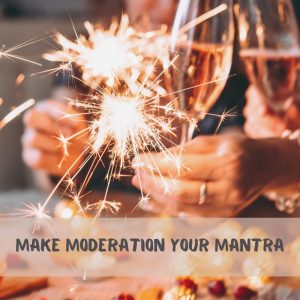 8. Set Your Intentions & Manage Your Expectations
Decide right now what your holidays are going to look like, how you want to feel on December 31st, how much time you want to dedicate to your health and how you are going to achieve that. Be realistic. If this year you decide you were going to continue working out at the same rate as you did in October and November, great! You should also take a quick look at key dinners, parties and travel dates and plan around those. You will need a breather here and there. Instead of working out 4 times a week, it might make more sense to stick to 3 times a week and keep that fourth session as a bonus! If you expect to maintain your current weight, even that is going to require discipline and efforts. No one enjoys discipline during "the most wonderful time of the year," but with your eyes set on your intention some patience, you'll be able to keep your eyes on your long-term fitness goals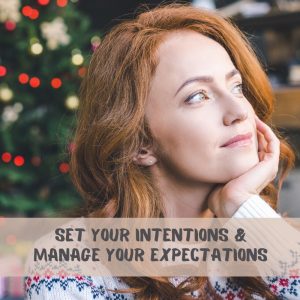 The Holidays is all about balance. Feed your soul, nourish your body, and you'll still be flying high when the decorations start to come down.
---
About Monterey Bay Moves

Monterey Bay Moves was born out of the idea from yours truly, Head Coach Elizabeth Plante. I'm a freshly immigrated Canadian passionate about both physical activity and the outdoors, and where's a better place to pursue those interests than alongside the Monterey Bay coastline?
Monterey Bay Moves, at its core, is influenced by my own Canadian experience of fitness, and I engineered this company to be close to the community and its surrounding nature. In addition to sustainable fitness, at Monterey Bay Moves, we believe passionately in fostering a sense of community, mindful living, laughing everyday, broadening our horizons, and staying true to ourselves.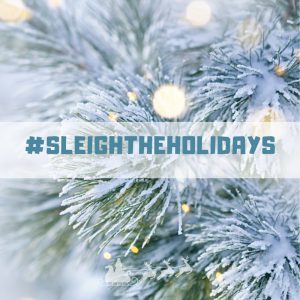 1 Strategic Goal Setting Consultation (In-Person, Skype, Phone, Nov. 29-Dec 1)

3  Weekly Workouts and 2 weekly stretching routines delivered entirely through our app

Weekly Check-Ins with your coach for maximal accountability and motivation !
The following two tabs change content below.
Elizabeth Plante
I'm a freshly immigrated Canadian passionate about both physical activity and the outdoors, and where's a better place to pursue those interests than alongside the Monterey Bay coastline? My company Monterey Bay Moves was influenced by my own Canadian experience of fitness, and I engineered our services to be close to the community and its surrounding nature. With Monterey Bay Moves it was never just about bringing a workout to those in need — it was also about developing a concept of unique outdoor training programs that would let us make the most of our unique area. I serve on the board of the Marina Chamber of Commerce as Vice-President and on the Monterey Peninsula Chamber of Commerce's Economic Vitality Committee.
Latest posts by Elizabeth Plante (see all)