Word of mouth has long been a powerful tool in getting new customers. Especially here in Marina.
As everyone knows, online reviews are the new "word of mouth" referral system most relied upon by shoppers.
Research shows that 90% of consumers read online reviews before visiting a business, and 88% of consumers trust online reviews as much as personal recommendations. Customers are likely to spend 31% more on a business's "excellent" reviews, and 72% say that positive reviews make them trust a local company more.
Why You Should Start Collecting Customer Reviews
Studies show that 92% of users will use a local business if it has at least a 4-star rating, and 75% of consumers will take action only after reading a positive review. If applied strategically, collecting reviews is one of the best marketing tools in your arsenal.
Customer Reviews Can Help Attract New Customers.

If you're a customer, which company would you prefer to do business with: one that has over 100 positive reviews or one that only has a few. Consumers are far more likely to trust a business when they see reviews from people who have experienced positive things about your brand.
Enable Customers to Have a Voice and Create Loyalty.
Customers want to be treated as individuals rather than as numbers in an accounting system. By allowing the customer to offer feedback directly, and by listening to them, the customer has a voice.
People Are Doing Your Marketing for You
Think of it this way; each positive review is a tiny little marketing person working 24/7 on the internet on your behalf. Most positive reviews highlight the features and benefits they love most, helping the customer get familiar with the product before they even have to talk to someone in person or on the phone.
Get Started Collecting Those Reviews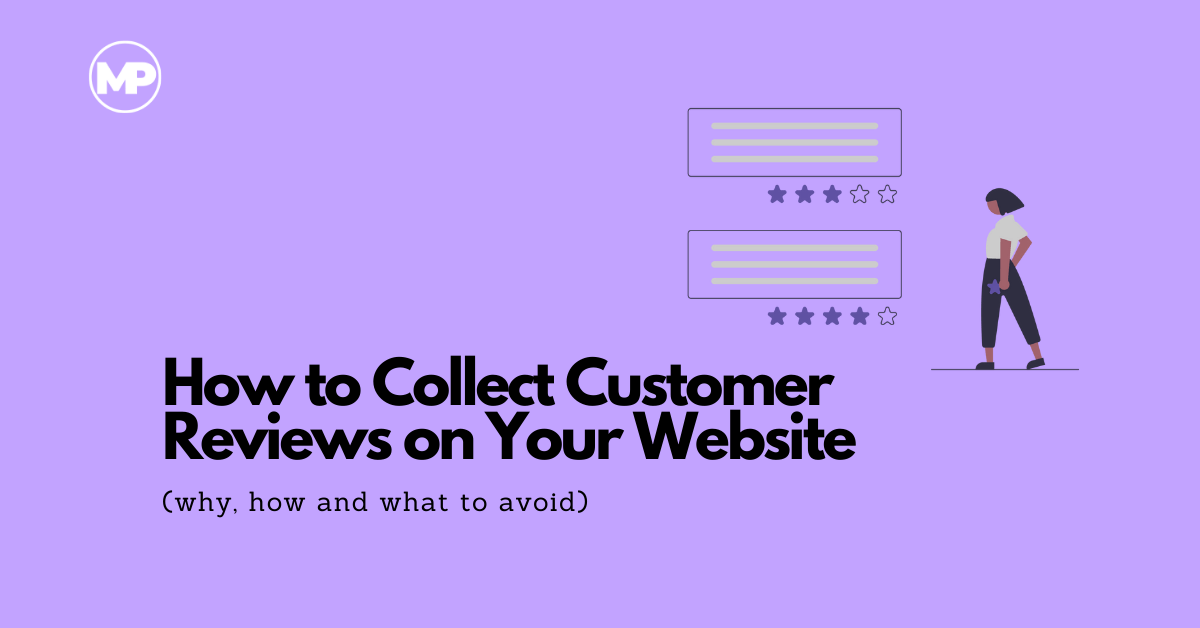 I recently wrote an article on how to get started collecting more reviews on third party sites and on your own website. I also included things you should avoid when collecting customer reviews. Feel free to take at that article here.
In Closing
Asking a customer for a review or a testimonial can be a little nerve-wracking if you are not comfortable with criticism. Also, you don't want to be pushy, but at the same time, it's essential to get comments from your customers about your product or service. How will others know if you're suitable for their company if you don't?
You don't need to do anything complex or spend time chasing every customer for a review. By following some of the guidelines listed here in this article, you will get more reviews from your customers and more sales thanks to all those new positive reviews.
Also, if you would like marketing tips like this delivered directly to your email every Friday, be sure to subscribe to my blog over at montereypremier.com/blog.
Cheers,


Geno Quiroz
Owner, Monterey Premier
Website & Digital Marketing Services


The following two tabs change content below.
Geno is the Owner of Monterey Premier (Website, SEO & Digital Marketing Services), former Chair of the Marina Chamber of Commerce and Creator of the Marina Community Facebook Group currently at over 3.6K members. He is passionate about Jesus, family, and building community.
Latest posts by Geno Quiroz (see all)