Termites Love Marina
If you live in Marina the chances termites co-exist with you in and around your home are greater than 90%. In fact, as a realtor whose been involved in many Buyer & Seller ordered termite inspections in Marina, I have never seen a single home that did not have termite issues (past or present).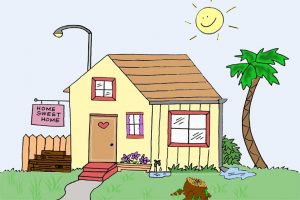 Types of Termites
In Marina we have essentially three types of termites. First are Drywood Termites. In military terms these are the Air Force; flying in swarms looking for the next smorgasbord. Drywood termites love the facia board and rafter tails on and around your home.
Second are Subterranean Termites. These little devils are like the Army and Marines ground forces. They attack wood that has contact or close proximity to the ground which include decks, pillars and posts, as well as the crawl space under the house.
Finally, Wood-Boring Beetles are present from time to time (although not as prevalent as Drywood or Subterranean termites) and can pose a real threat to your property.
What can I do?
Best piece of advice I can give you is call one of the many local Termite or Pest Companies and invite them to come out and conduct a pest inspection. The cost of a pest inspection is typically $150 – $200. Small price to pay for the knowledge you will gain regarding the condition of your property as it relates to termites.
Casner Termite Inspection, Ailing House Pest Management, and Cypress Termite & Construction all do a good job.
If you have any questions about this article or anything else related to Real Estate Steve can be reached at (831) 601-2200.
The following two tabs change content below.
Steve and his wife Julie moved to Marina in 1992 where they raised three children. Steve has been involved with Marina affairs since 1997 when he started coaching for Marina Pony Baseball/Softball and went on to serve as a board member. Today, Steve continues his involvement in Marina as a member of the Marina Chamber of Commerce; President Elect Marina Rotary; Marina Public Works Commissioner and Marina in Motion. Steve is also a co-founder and officer for Otter Bay Water Polo Foundation, a private 501(C)3 non-profit where he serves as CFO. Steve is a licensed Realtor who specializes in Marina Home Sales.
Latest posts by Steve Hunt (see all)